VA - The Nightmare That Is Christmas (PRSPCTXMAS001)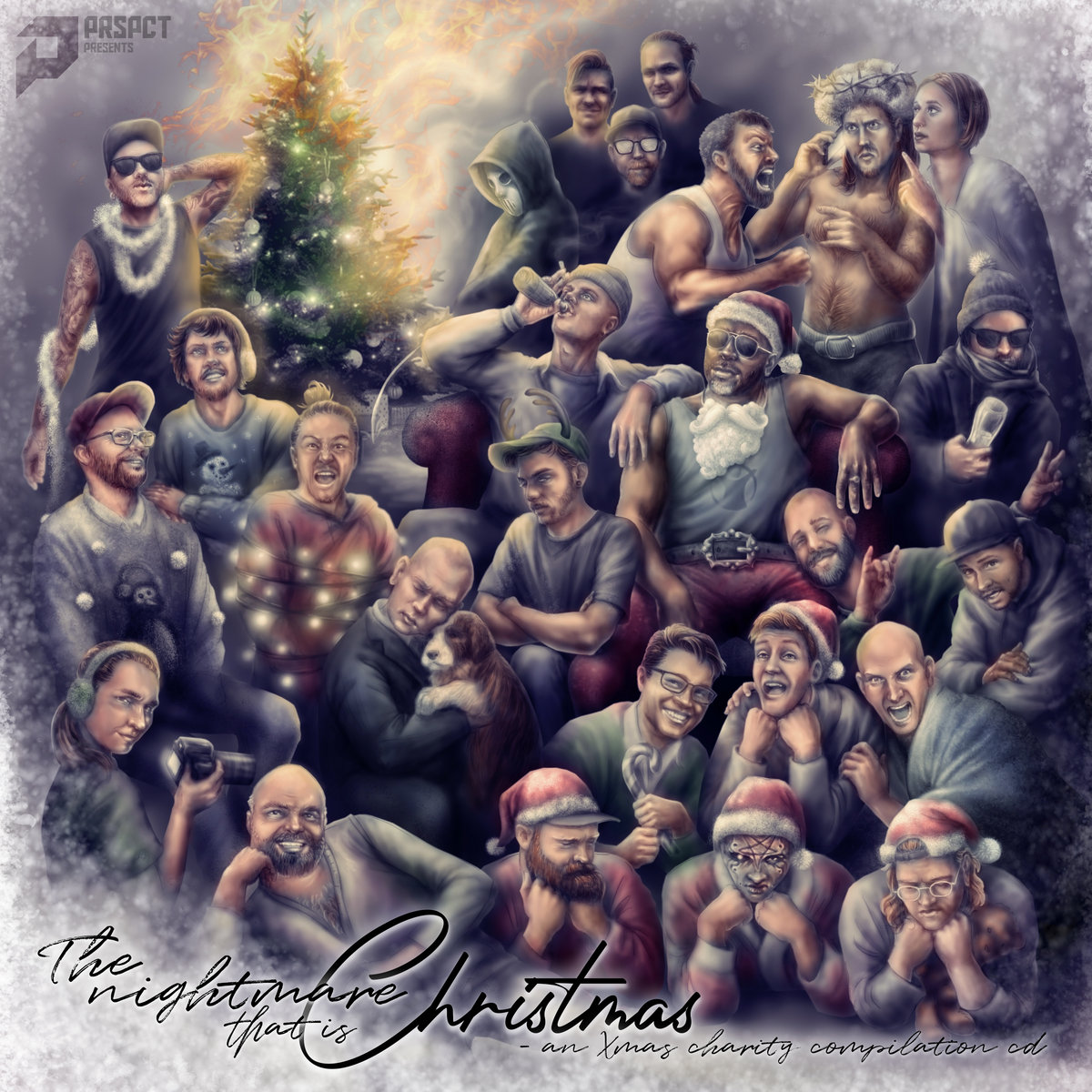 Label:
PRSPCT
WEB release:
01/12/2022
Tracks:
1. Stefan The Storyteller - A Nightmare Before Christmas
2. Coco Bryce - Carol Of The Drums
3. Angerfist - Holy Knight
4. Deformer - The Messiah Complex
5. Kilbourne - Gabbahanukkah
6. Sinister Souls - Gluhwein
7. Otto & Axl Von Schirach - Que Bola Santa
8. The Outside Agency - Shchedryk
9. Tommy The Cat - Junglebells
10. Hellfish - A White Fishmas
11. TDC INC. - This Negligence Should Haunt Us Till Our Dying Days
12. FFF - Lose Yourself
13. Doormouse - Gramma Got Ran Over By A Kickdrum
14. C-Netik - Jingling Red Balls
15. S. Murk - Chrimbo On Turbz Island
16. Akira - Rebel With A Claus
17. Dart - TwinkleDub
18. Mat Weasel Busters and Tanukichi - X Massacre
19. Strange Arrival as DONK€Y2TRICK$ - If Celebrating Christmas Was An Olympic Event, I'd Be Father Christmas
Samples:
Bron:
PRSPCT Instagram schreef:
Do they know it's Christmas at all? Seems that a bunch of pop singers in the 80s couldn't get the job done. Maybe we just need something that sounds a bit more... convincing?

Let's leave thoughts and prayers behind for a change and do some good for the kids in this world.

Did you know that there are more children living in conflict and war zones now than at any time in the past 20 years, as well as more child refugees.
Natural disasters are not only more frequent, but more severe.
As always, children in crisis are among the most vulnerable.
In particular, the more than 12 million refugee boys and girls now face a triple jeopardy. Not only have they lost their homes and lost their education, they now face the additional impact of COVID-19 on their futures.

PRSPCT Recordings "The Nightmare That is Christmas" Charity CD features new and exclusive Christmas songs written, produced and donated by Akira, Angerfist, C-Netik, Coco Bryce, Dart, Deformer, Doormouse, FFF, Hellfish, Kilbourne, Mat Weasel Busters & Tanukichi, Otto & Axl Von Schirach, Sinister Souls, S.Murk, Stefan The Storyteller, Strange Arrival, TDC INC., The Outside Agency & Tommy The Cat.

All proceeds of this CD will go to nonprofit organization "Save the Children".
No percentages, no royalties - ALL OF IT!

So what are you waiting for? Blast this unique album full of instant classics LOUD and bang your head against the christmas tree, while beaming some good karma into this god forsaken fucking world!